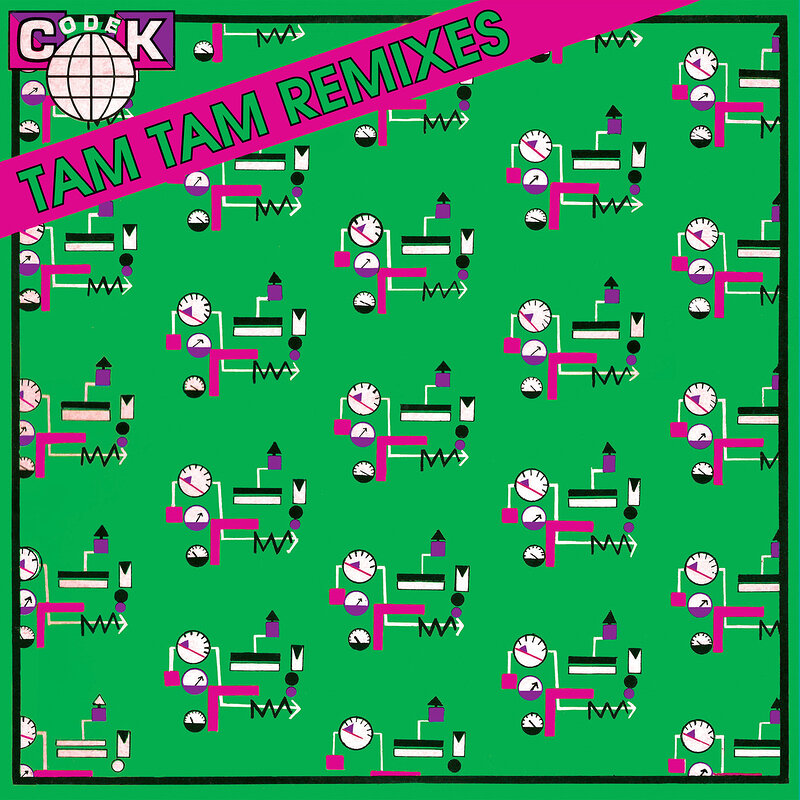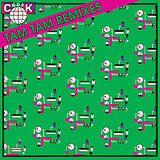 Current remix expansion of 1981 Disco trip from Ivory Coast
Codek is the brainchild of Jean-Marie Salaun who grew up in Paris influenced by the folklore of the inner city. In 1978 he joined art rock group SpionS and collaborated with Robin Scott (M "Pop Music"). He began working as Codek, a play on the brand name Kodak with the "Me Me Me" single released in 1980. In 1981 the "Tam Tam"/"Closer" single was released on West African Music, a tiny label from the Ivory Coast, and re-released a year later by Island Records in the UK (where the  B-side was re-named "Tim Toum"). "Tam Tam" was inspired by Burundi drummers playing in the plaza in front of Beaubourg where the song was recorded. Jean-Marie enlisted one of the drummers from the circle, Georges Atta Dikalo, to lay down percussion for the song. The female singers were from the French Caribbean and added falsetto tribal chants. Claude Arto achieved complex rhythmic patterns using a modular synthesizer and heavy processing. Jean-Marie recorded himself beating his chest for the thump noises. The recording of spanned over two years. They started on 16-track in Studio d'Auteuil, where Jean-Marie blew the woofers, before resuming in Studio Centre Georges Pompidou with an added 8-track recorder.


In 2017 we reissued the "Tam Tam"/ "Closer" single and shortly after the 24-track master tapes were discovered in Paris by original engineer Gérard Chiron. We arranged for graphic designer Maycec to pick up the tapes and immediately began to think of remixers for this project. First up is producer and DJ Daniele Baldelli who gave the original single a spiritual home in the Cosmic 80s scene of Italy. Here he's teamed up with Marco Dionigi for two remixes. Remix A goes full on funky disco baseline while Remix B a more balearic affair.  We remember Justin sharing a memory of  DJing the original Island Records promo at the Mudd Club in 1981 so we had to ask him for remix. He teamed up with his Whatever/Whatever production partner Bryan Mette and delivered an hypnotic pulsing house remix and an extended edit. All songs have been mastered for vinyl by George Horn at Fantasy Studios in Berkeley. The jacket is new twist designed by Eloise Leigh on the 1981 edition artwork by Angela Boy, inspired by primitive electronics and African paintings and includes a postcard.