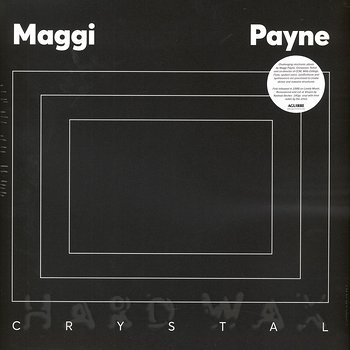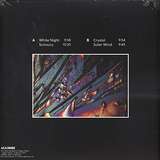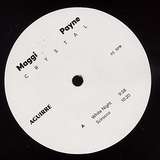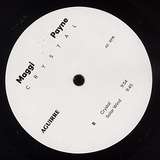 Valuable reissue of stunning 'Challenging electronic album from 1986'
'Maggi Payne is an American composer, flutist video artist and co-director of the Center for Contemporary Music, Mills College where she teaches recording engineering, composition, and electronic music. Her work involves electroacoustic, instrumental, and vocal works along with works involving visuals, including dancers outfitted with electroluminescent wire and videos she creates using images ranging from nature to the abstract. She has composed music for dance, theatre, and video.


Crystal was first released in 1986 on the Lovely Music label. Home to experimental musicians such as Robert Ashley, David Behrman, Pauline Oliveros and Alvin Lucier. On Crystal flute, spoken voice, sonifications and synthesizers are processed to create dense and massive structures. Maggi Payne's musical imagination is vivid: she is interested in the surreal, the inward, the micro, and the accumulation of physical and psychological tension. Periods of silence gently evolve into flowing drones of complex resonances. Oozing drones evolve into dense and powerful peaks of short duration. The compositions and sounds on Crystal have incredible depth, a profound logic and, though not "pretty", an irresistible beauty.


"I create immersive environments, inviting listeners/participants to enter the sound and be carried with it, experiencing it from the inside out in intimate detail. The sounds are almost tactile, visible, tangible. A narrative of the imagination exists, allowing each person experiencing the work to thread their own paths through their mind's imagination and their body's physical engagement. Each sound slowly unfolds, revealing intricacies and complexity. Each grows and evolves like crystals forming under the microscope.


When creating sounds I visualize/auralize trajectories. I visualize the sound as originating from, for instance, a point source below where one is standing, then it swirls outward and upward in an ever-expanding spiral until it disappears high over the listener's head, morphing as it travels. Spatialization is not imposed when mixing, but is instead created in the original recording by increasing the amplitude of the sound on one track then decreasing its amplitude as the identical frequency is matched on the next track while it is increasing its amplitude, dovetailing the tracks across the space. Using extensive multi-tracking, the spatialization is retained, architecting and sculpting the aural space so that multiple perspectives and trajectories coexist." Maggi Payne' br/>