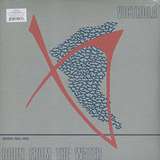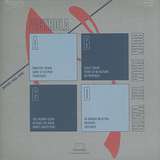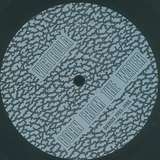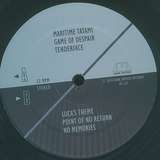 Victrola:
Born from the Water: Demos 1983-1985
Valuable issue of otherwise unavailable demo tracks by Italian New Wave project
'Victrola is the duo of Antonio "Eze" Cuscinà and Carlo Smeriglio from Messina, Italy. The band formed in 1979 but shortly thereafter relocated to Florence take part in a rich musical scene alongside Neon, Pankow, Alexander Robotnick, and Diaframma. Beginning as a 4-piece (two guitarists, bassist, drummer) they slimmed down to a synthesizer and guitar-based duo by 1982. Their sole release was the now classic "Maritime Tatami"/"A Game Of Despair" EP from 1983, which we reissued in 2012.


'Born From The Water' is a 12 song collection of unreleased demos recorded between 1983 and 1985. The band sent us over 100 cassettes, through which we dug to compile the first volume of their archival darkwave ballads. They used an array of Roland synthesizers (TR-606, TB-303, TR-909, Juno 6) plus a Korg Polysix, Yamaha DX7, Casio VL-Tone VL-1, DR-55 Dr. Rhythm, and Fender Stratocaster and Jazz Bass. Some of the songs would later appear on various compilations, but the versions presented here are unique. Victrola engulfs the listener with trance-inducing synth lines, oblique minor-key bass lines, angular guitar riffs, and melancholic vocals. The songs tell tales of youth, love, karma, and the decline of civilization in modern times. Each song has been carefully remastered for vinyl by George Horn at Fantasy Studios in Berkeley. The records come housed in a jacket designed by Eloise Leigh, which uses motifs from the band's sole release and includes an insert with liner notes and photos.'