Egoless:
Non Immigrant Song (feat. Tenor Youthman)
Excellent current Dub excursion
Classy Dub Reggae / Dubsteppers tunes in beautiful silk screened sleeves
Current, stepping Roots Reggae w/ version on flip
Mike Huckaby:
Too Many Classics To Be Left With Little Or No Protection
Remastered collection of Mike Huckaby classics. not to be missed
Theo Parrish classics redesigned and repressed
Issued via UK - slick, loose, original & Disco rooted House EP - superb EP!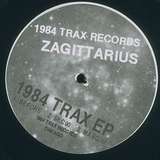 Issued via UK; big room Piano House/Tech-House anthems w/ subtle Euro-Dance leanings