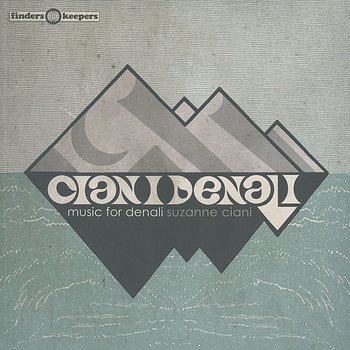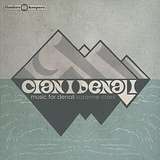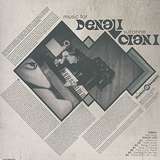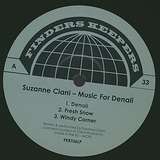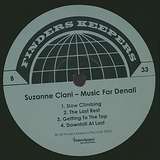 Unearthed, pioneering, beautiful Buchla & piano pieces from 1973
"Developed at a lesser-documented axis combining Ciani's key disciplines as a revolutionary synthesist and an accomplished pianist, these early works from 1973 capture a rare glimpse of one of the world's most important electronic music figures embarking on the early throes of a fruitful career as a film composer and sound designer with this rare and previously unheard documentary music illustrating the first-ever skiers' decent from the peak of the tallest mountain in Alaska. Capturing innocence and optimism in its composition, but never less than masterful in its realisation, Denali takes what would later become the yin and yang in Ciani's versatile musical personality and provides unrivalled vistas from both side of the mountain, scaling a treacherous and fine creative line.

The music on this record was also commissioned two years before Suzanne's first Buchla concerts in 1974 and 1975, which were accompanied by her seminal National Endowment Paper, and would reveal Suzanne's proud commitment to the developed Buchla instrument and her confidence in its place in modern music, thus proving the likes of Denali to be an earlier showcase of the instrument in it's advanced infancy although still robust enough to carry the emotive and ambitious songwriting skills of the classically trained Ciani. After hearing this record it will come as little surprise that the track known as Ski Song would later be reappropriated (and rerecorded) on Ciani's globally critically acclaimed debut album Seven Waves (as the Fourth Wave), which was initially released exclusively in Japan before Turkish-born electronic music pioneer Ilhan Mimaroglu signed the record to his Finnidar imprint at Atlantic records, thus making musical history for Suzanne as a widely celebrated American-Italian female composer."