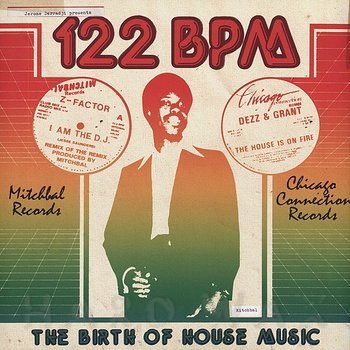 Various Artists:
122 BPM - The Birth Of House Music - Mitchbal Records & Chicago Connection Records
Luxury Proto-House/Disco compilation, comes in gatefold sleeve
''122 BPM' is the story of how a father and his son changed Chicago's Dance music scene in the 1980s and went on to take the world by storm, leaving an impression that will last forever with just a couple of 12" releases the world would soon know as House music. Nemiah Mitchell Jr. and Vince Lawrence couldn't have known what their contribution to House music would become. Their story provides the missing Chicago link between soul, disco, new wave and then House, between the radio and club DJs and their audience, between the old generation and the new generation. This is the story of the first House records ever made - long before Trax or DJ International were even dreamt of.