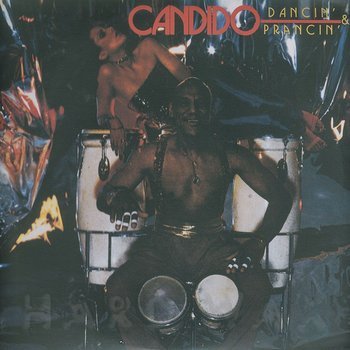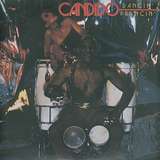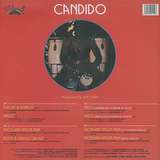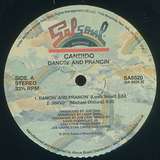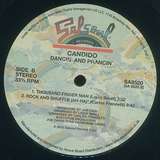 Candido:
Dancin' & Prancin' - Expanded Edition
Reissue via UK; absolute Disco standards
Candido Cameron was a Cuban percussion maestro who had played with luminaries such as Dizzy Gillespie, Buddy Rich and Count Basie throughout his illustrious musical career which started in 1952. Fast forward to 1979 and Candido finds himself caught up in the Disco boom that had engulfed his adopted New York City. Feeling he could add his trademark quick-fire Conga and Bongo playing to Disco's straight 4 x 4 syncopated rhythm he cut some records with legendary NYC label Salsoul. The fruits of this partnership were 2 full length LP's and a handful of 12" singles that changed the face of underground Disco. The first of these two LP's made for Salsoul was the truly epic "Dancin' & Prancin'" containing the all time classic "Jingo" which has been sampled, edited, re-configured and coveted by too many names to mention! It's a killer funky Disco version of master Nigerian drummer Olatunji's 1969 percussion suite of the same name, Salsoul style. The LP also contains one of the deepest Disco records of all time; "Thousand Finger Man" a testament to Candido's percussion prowess and a spacey, beautiful voyage that has left more than an indelible mark on modern House music, often being cited as a huge influence by artists such as Masters At Work and more. This new re issue contains all 4 tracks from the original LP plus this new expanded edition contains lost rarities and extended versions of "Jingo" and "Thousand Finger Man". All fully re mastered for 2015 and re released in conjunction with Salsoul.