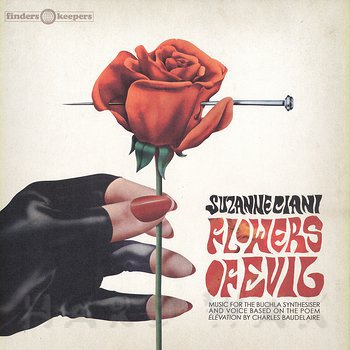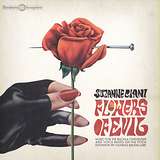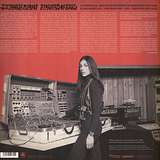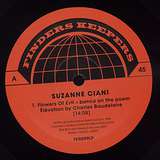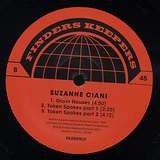 Issue of pioneering, archival Electronic recordings
'As a genuine vanguard of electronic music composition at the forefront of the modular synthesiser revolution in the late 1960s, Suzanne Ciani's forward-thinking approach to new music would rarely look to the past for inspiration, which makes this unheard composition from 1969 a rare exception to the collective futurist vision of Ciani and synthesiser designer Don Buchla.


In choosing to adapt the controversial prose of French poet Charles Baudelaire, Suzanne would join the ranks of ongoing generations of pioneering musicians like Olivier Messiaen, Karlheinz Stockhausen, Serge Gainsbourg, Etron Fou Leloublan, Celtic Frost and Marc Almond (not forgetting Star Trek's William Shatner!), all equally inspired by the 19th century writer's works of "modernité" (modernity), a self-coined term dedicated to capturing the fleeting, ephemeral experience of life in an urban metropolis, best exemplified in his symbolic, erotic and macabre ode to Parisian industrialisation, Les Fleurs du mal (Flowers Of Evil).


In her varied career that would combine art gallery installations, major film soundtrackings and commissions for Atari, Suzanne Ciani's earliest experiments remain some of her most challenging, beguiling and timeless... Flowers Of Evil ticks all the above boxes and flicks switches that would power-up a new uncharted universe of her own musical modernité. For the many enthusiasts that have already drawn the parallels between Baudelaire's writings and experimental/ electronic music (a relationship rivalled only by the likes of J. G. Ballard and Aldous Huxley) some might instantly recognise an unconscious sistership between this recording and another 1969 electronic adaptation of Flowers Of Evil by celebrated female electronic composer Ruth White. An interesting distinction of White's excellent version of Flowers Of Evil (released via Limelight records, home to the likes of Fifty Foot Hose and Paul Bley) is that its dark tone generation and vocal manipulation was created with a Moog synthesiser, the commercially triumphant rival to Suzanne and Don's Buchla Systems (Buchla and Moog's historic, simultaneous, neck-and-neck synth developments are well documented.) The fact that Ciani's version was never intended for commercial release (not unlike her 1975 Buchla concerts, which could easily have taken Morton Subotnick's Bull by the horns!) is also poetically reflective of the nature of Ciani and Buchla's alternative perspective. The choice to present this extract from Flowers Of Evil in its intended French language further distances Ciani's faithful reaction from some of its better-known variations. Having attempted to voice the poem herself, the multilingual Italian-American composer's French accent did not meet her own standards, resulting in the request for a fellow unnamed French student who lived on campus at Mills College in Oakland to accurately verbalise the section of Baudelaire's collection entitled Élévation.'