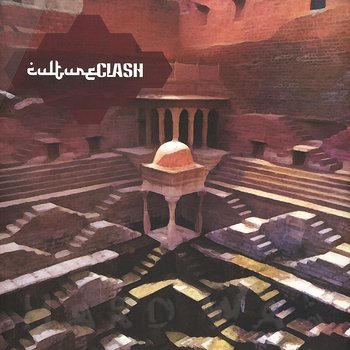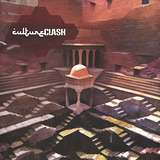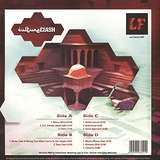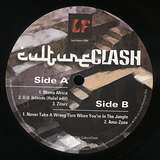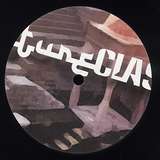 Free-minded, refreshing, Outernational rhythms aware & centered Techno jams - Highly Recommended!
'[CultureClash] trips back until the early nineties to revisit the alternative scene emerging from the Dutch city of Utrecht. Here, three young men - DJ Zero One (Sander Friedeman), TJ Tape TV (Arno Peeters) and DJ White Delight (Richard van der Giessen) - joined forces to form 'The Awax Foundation'. Inspired by the transcendent and revolutionary electronic music arriving on their shores imported from Chicago and Detroit, combining their knowledge, gear and ever-expanding vinyl collection allowed additional freedom in paying sincere tribute to these intoxicating sounds, while also developing their tastes in a more personal, eclectic direction.


The musical flavours of Awax initially leaned toward acid house and the roots of techno. However, with three different mindsets in the mix, their tastes were rarely fixed. One thing each shared in common was a devotion to collecting rare sounds, specifically more adventurous and international samples than those emanating from the increasingly-hard, masculine dance music emerging from the Netherlands during the period. Inspired by the cross-over global sound of bands like Suns of Arqa, or 'World Music', as it was perhaps patronisingly termed at the time, the trio became interested in the idea of making techno with 'ethnic instruments'.


Of course, this being 1992, none of The Awax Foundation had access to such instruments; instead, they had a vast, collective library of samples from all over the world. There were no collaborations and no clear plan. Instead, they set to work using a Yamaha TX16W sampler, the legendary Atari 1040ST computer, a cheap mixing desk and a couple of low-end synths and FX machines. When Richard mentioned the project to his friend, Akin Fernandez, the London DJ and owner of cult label Irdial Discs, Fernandez was intrigued enough to invite the trio to record a one-hour show for his 'Monster Music Radio' series on London's then-burgeoning Kiss FM.


Forced to come up with a name, 'CultureClash' seemed like the obvious choice, even if the members of Awax were only creatively sparring among themselves. Along with the term 'ethno-techno', slightly dubious to a hopefully more conscious Western audience in 2017, these were the only guiding principles to the quietly ambitious project that soon combined cutting-edge machine rhythms with samples sourced from everywhere from Bolivia to Togo, and inspired by everything from Ravi Shankar's epic soundtrack to the Oscar-winning movie Ghandi, to the technical limits of their own setup requiring a dazzling degree of cut-and-paste work. Some tracks even emerged out of academic studies within the ethnomusicology department at The University of Amsterdam.


The show aired on October 2nd, 1992, recorded in one blistering take and without any rehearsals, traversing a huge variety of tempos and styles. If the performance wasn't seamless, it was undeniably thrilling, fresh and ambitious. As such, several labels, including Fernandez's aforementioned Irdial Discs expressed an interesting in commercially releasing CultureClash, while another imprint proposed a series of twelve-inches and an album. But the sheer complexity of the project meant that it never saw the light of day, while the trio embarked on different journeys ahead, both creative and personal.'