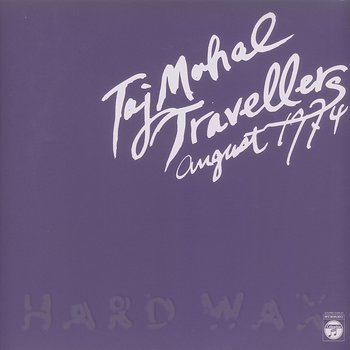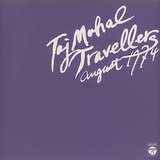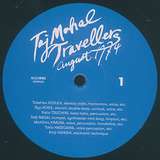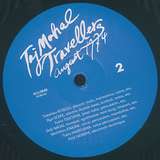 Valuable reissue of mid 1970s psychedelic masterpiece - Highly recommended!
In April 1972 a group of Japanese musicians set off from Rotterdam in a Volkswagen van. As they crossed Europe and then made their way through Asia they made music in a wide range of locations. They also paid close attention to the changing scene and to differing ways of life. Midway through May they reached their destination, the iconic Taj Mahal on the bank of the Yamuna river in Agra, India. The Taj Mahal Travellers had fulfilled physically the promise of the name they adopted when they formed in 1969. But their music had always been a journey, a sonic adventure designed to lead any listener's imagination into unfamiliar territory.


The double album August 1974 was their second official release. The first July 15, 1972 is a live concert recording, but on 19th August 1974 the Taj Mahal Travellers entered the Tokyo studios of Nippon Columbia and produced what is arguably their definitive statement. The electronic dimension of their collective improvising was coordinated, as usual, by Kinji Hayashi. Guest percussionist Hirokazu Sato joined long-term group members Ryo Koike, Seiji Nagai, Yukio Tsuchiya, Michihiro Kimura, Tokio Hasegawa and Takehisa Kosugi.


August 1974 captures vividly the characteristic sound of the Taj Mahal Travellers, haunting tones from an unusual combination of instruments, filtered through multiple layers of reverb and delay. Their music has strong stylistic affinities with the trippy ambience of cosmic and psychedelic rock, but the Taj Mahal Travellers were tuning in to other vibrations, drawing inspiration from the energies and rhythms of the world around them rather than projecting some alternative reality. Films of rolling ocean waves often provided a highly appropriate backdrop for their lengthy improvised concerts. This is truly electric music for the mind and body.'