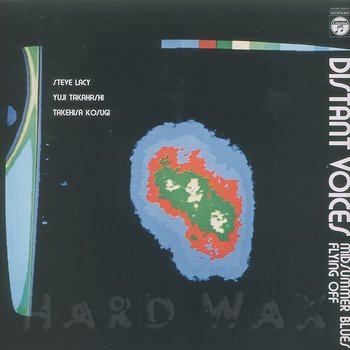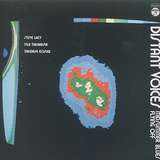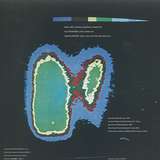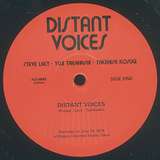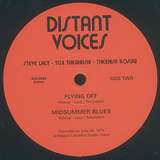 Valuable reissue of mid 1970s out-there Jazz masterpiece - Highly recommended!
'Thelonious Monk, Mal Waldron, Don Cherry, Roswell Rudd, Derek Bailey, Musica Elettronica Viva – saxophonist Steve Lacy played with them all. Renowned for remarkable solo concerts that confirmed his mastery of the soprano horn and that carried its instrumental language into previously unexplored regions, Lacy also loved to collaborate with musicians who could inspire him to stretch the boundaries of his own artistry.


During the summer of 1975 Lacy toured Japan, and on June 24th he entered a Nippon Columbia studio in Tokyo with Yuji Takahashi and Takehisa Kosugi, two adventurous kindred spirits, guaranteed to fire Lacy's creative imagination. The fascinating outcome of that dynamic session is Distant Voices, an album without parallel in Lacy's extensive discography.


On 24th June 1975 Takahashi sat at a grand piano, with celeste and vibraphone alongside him and small bells attached to his hands. Kosugi was equipped with violin, flute, mouth organ, an electronic modulator, porcelain bowls and at times he used his voice. Lacy played soprano saxophone, of course. Now and then he pressed the mouth of the instrument against the skin of a kettle drum. He occasionally fiddled with a transistor radio, and also found uses for a stepladder, a toothbrush and a spinning wheel. This was in no sense a routine musical session. Distant Voices preserves a unique occasion when three singular musicians joined together to embrace the unknown.'